a brief guide to Portland seafood counters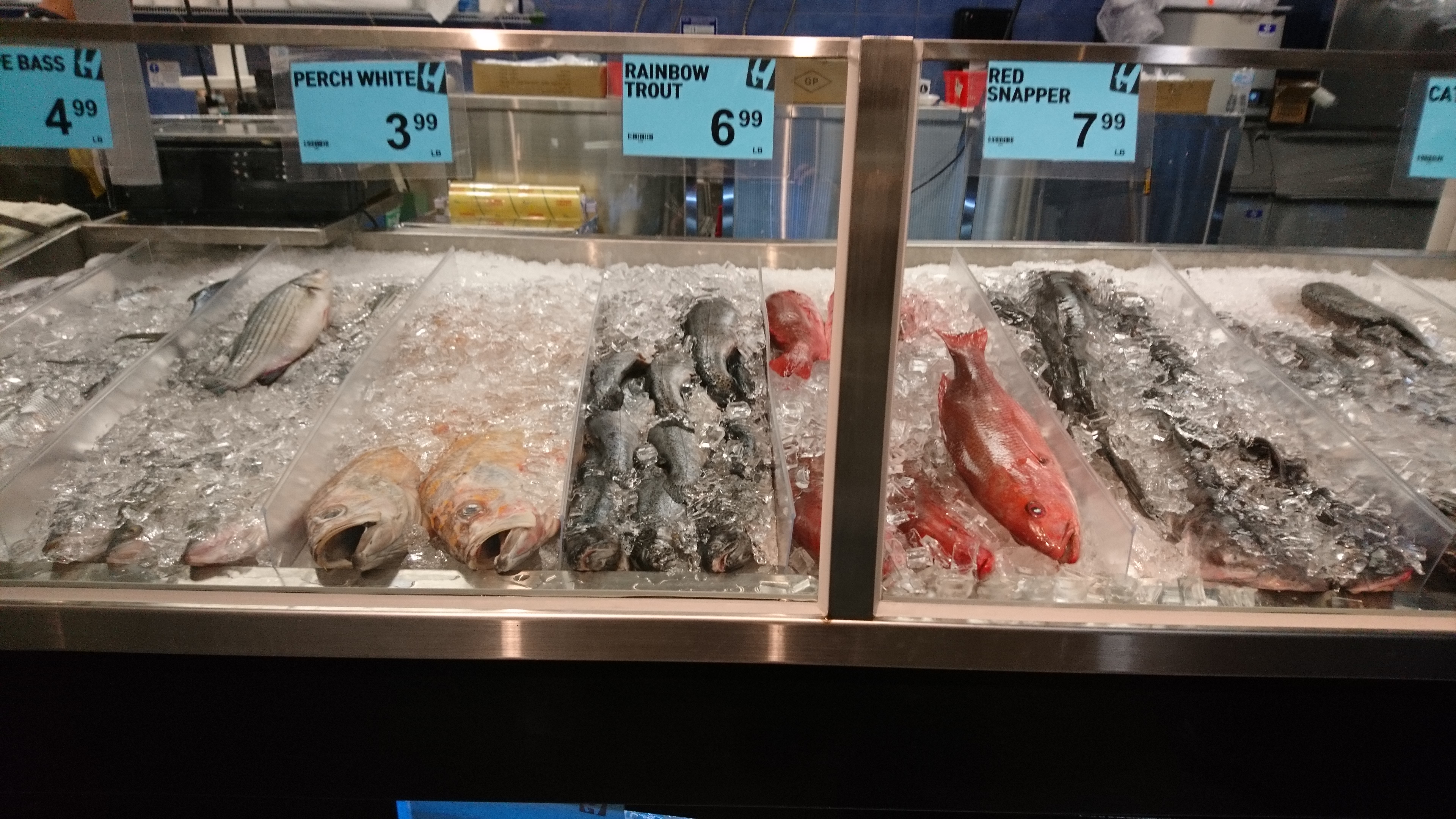 Over the past 2 years in Portland I have become familiar with pretty much all of the fish markets on the East side, due to various quests to find particular seafood items. I will save you some time by sharing this with you:
H-Mart has an excellent fish counter, particularly if you're looking for whole fish or shrimp. The one in Beaverton is larger than the one on Belmont but they're both good and affordable.
Fuban also has a lot of whole fish and seafood. Their main virtue is cheapness, so only shop there if you're really good at picking out seafood.
Flying Fish Company right now is good for a tiny selection of very high-quality fish and a larger selection of gourmet frozen seafood. After they move to their new location, their selection of fresh fish will improve.
Portland Fish Company is a great place to go if you're looking for advice & guidance, or if you want to special-order some particular seafood in advance. Both FFC and PFC are on the high end of seafood pricing (although not as high as Zupans).
Hollywood Fred Meyer has I think the biggest seafood counter among the FMs; they smoke their own salmon there. This is a good place to go for salmon (anytime), dungeness (in season) and to look for a sale on "basic" seafood like rockfish, shrimp, and snow crab.
The various New Seasones generally have pretty good fish counters; their selection is broader than Fred Meyer and their prices are usually higher. I was actually not impressed with Burnside Zupans fish counter; I felt it has the same selection as New Seasons for 20-75% more.
Desipite its name, Sheridan Fruit Company actually has an excellent (premium) fish counter, with a good assortment of super-fresh fish.
PacificSeafood is the largest international shipper of seafood in the world. We just happend to be blessed, right here in Portland, with one of their handful of retail fish counters. This means that if you give them enough time & notice, they can get you just about anything if it's obtainable anywhere. Note that they sell primarily wholesale to restaurants, though; you get the seafood the way you get it and they won't clean it for you. Very affordable, though.
For the ultimate in affordabilty, though, there are several Chinese-American-owned seafood markets on Division or Powell near 82nd. These markets focus on the Asian restaurant trade, so their selection is limited, a lot of seafood is live, and everything is low-priced. If you're looking for 5lbs of live spot prawns for $25, this is where you'd get it (if your timing is good).
Best Places to get Whole Fish: H-Mart, PacificSeafood, Fuban
Best Places to get Inexpensive Wild Salmon in Season: Hollywood Fred Meyer, PacificSeafood
Best Places to get Dungeness Crab in Season: Hollywood Fred Meyer, New Seasons, H-Mart
Best Places to get Live Shellfish: Chinese markets near 82nd
Best Place to get Imported Frozen or Tinned Seafood: Flying Fish Company
Best Places to get Advice on What/How to Cook: Portland Fish Company, Flying Fish Company