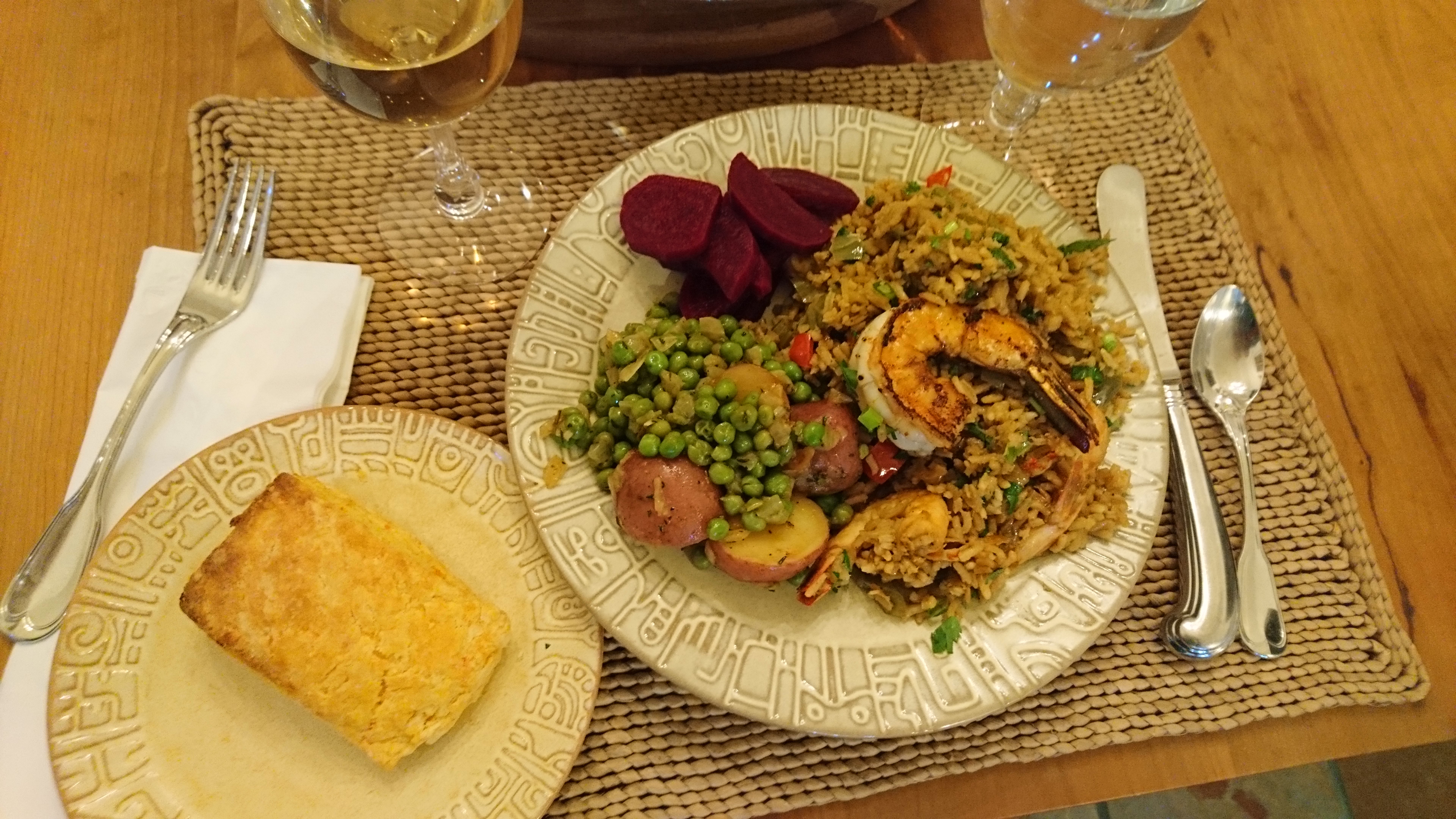 Yes, yes, I realize I'm posting this a full month after Thanksgiving ... bookmark it and save the ideas for next year, OK?
This year's non-traditional Thanksgiving menu was inspired by The Mosquito Supper Club cookbook, which came out this year to broad acclaim. Having eaten Melissa Martin's Cajun cooking in New Orleans, I was eager to reproduce some of the dishes. And Thanksgiving seemed like the only time to do it, given that many of the recipes in the cookbook take 3 or more hours to prepare.
Since it was just the four of us (thanks, Covid!), we kept it relatively simple, with just a single course for dinner.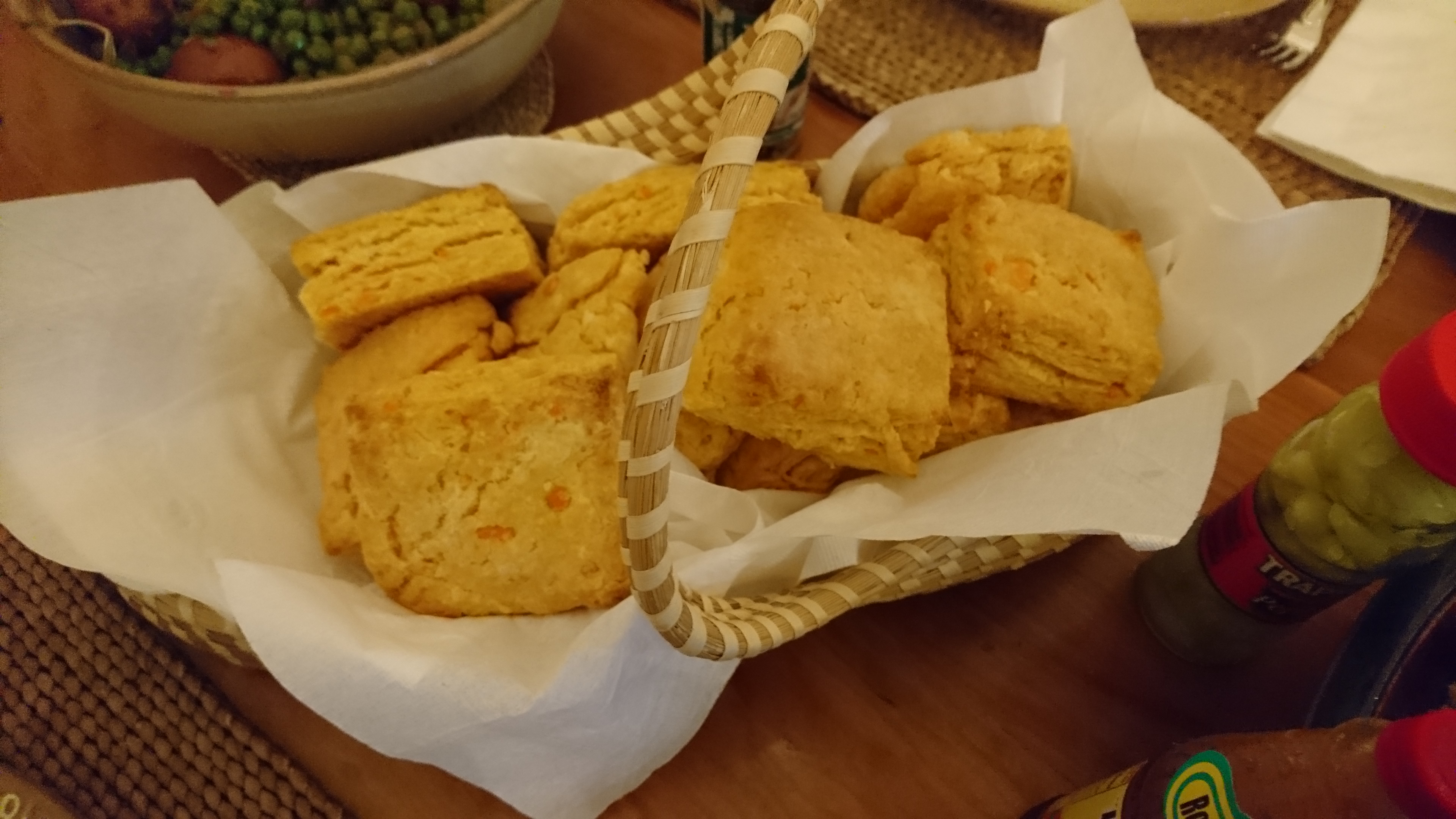 My sweetie made sweet potato biscuits from Food Wishes. These were interesting as they deliberately include chunks of unblended sweet potato. They were nice and flaky.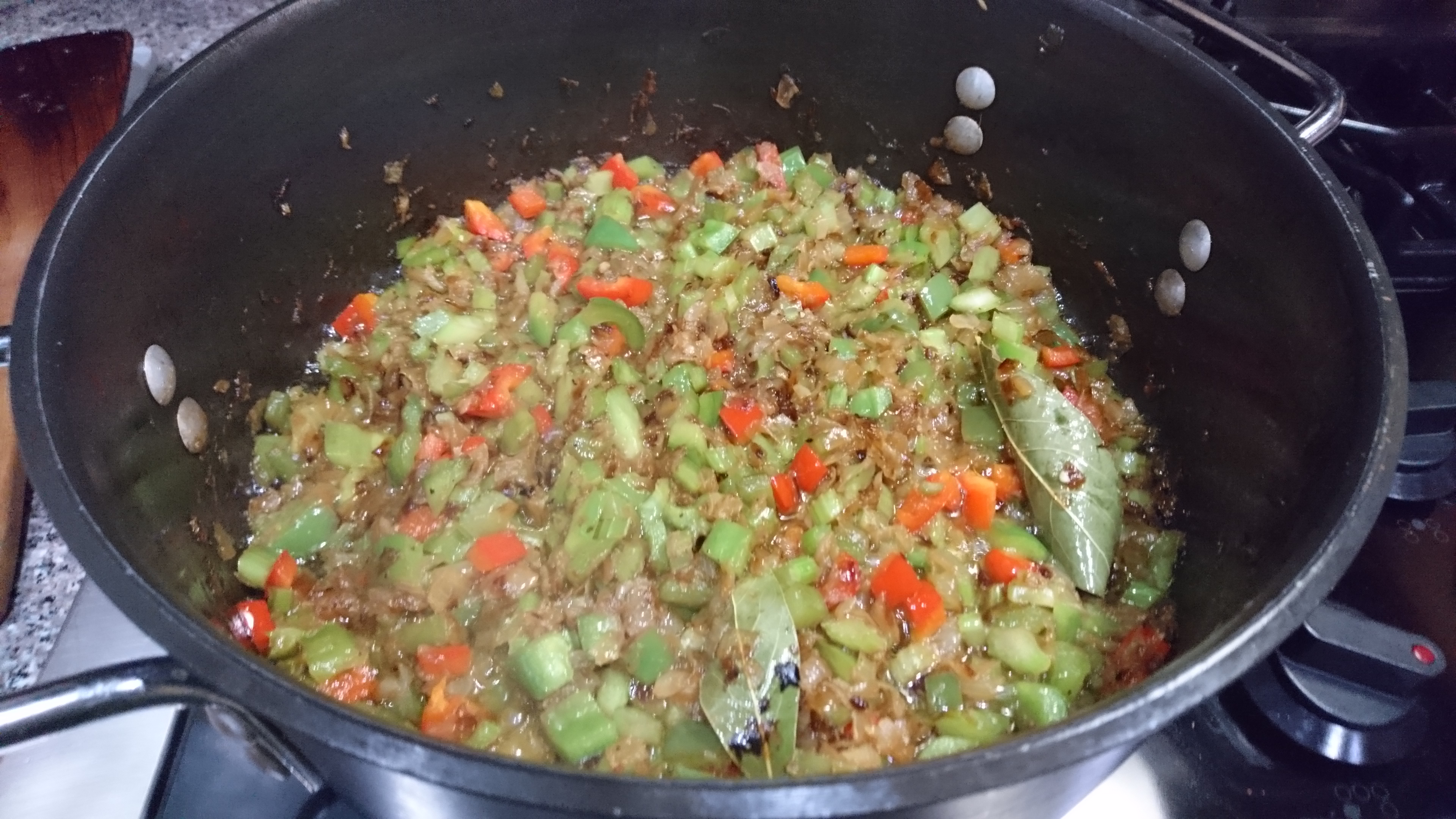 Where the three hours of prep came in was the shrimp jambalaya. One big difference between Cajun and Creole cooking is that, while Creole cooking relies heavily on spices and cream, most of the flavor in Cajun cooking comes from long, slow cooking of ingredients, particularly onions and peppers. The jambalaya starts with caramelizing the onions for well over an hour until they are a deep, dark brown; Martin's estimate was 60-90 minutes, but I think it took me around 105.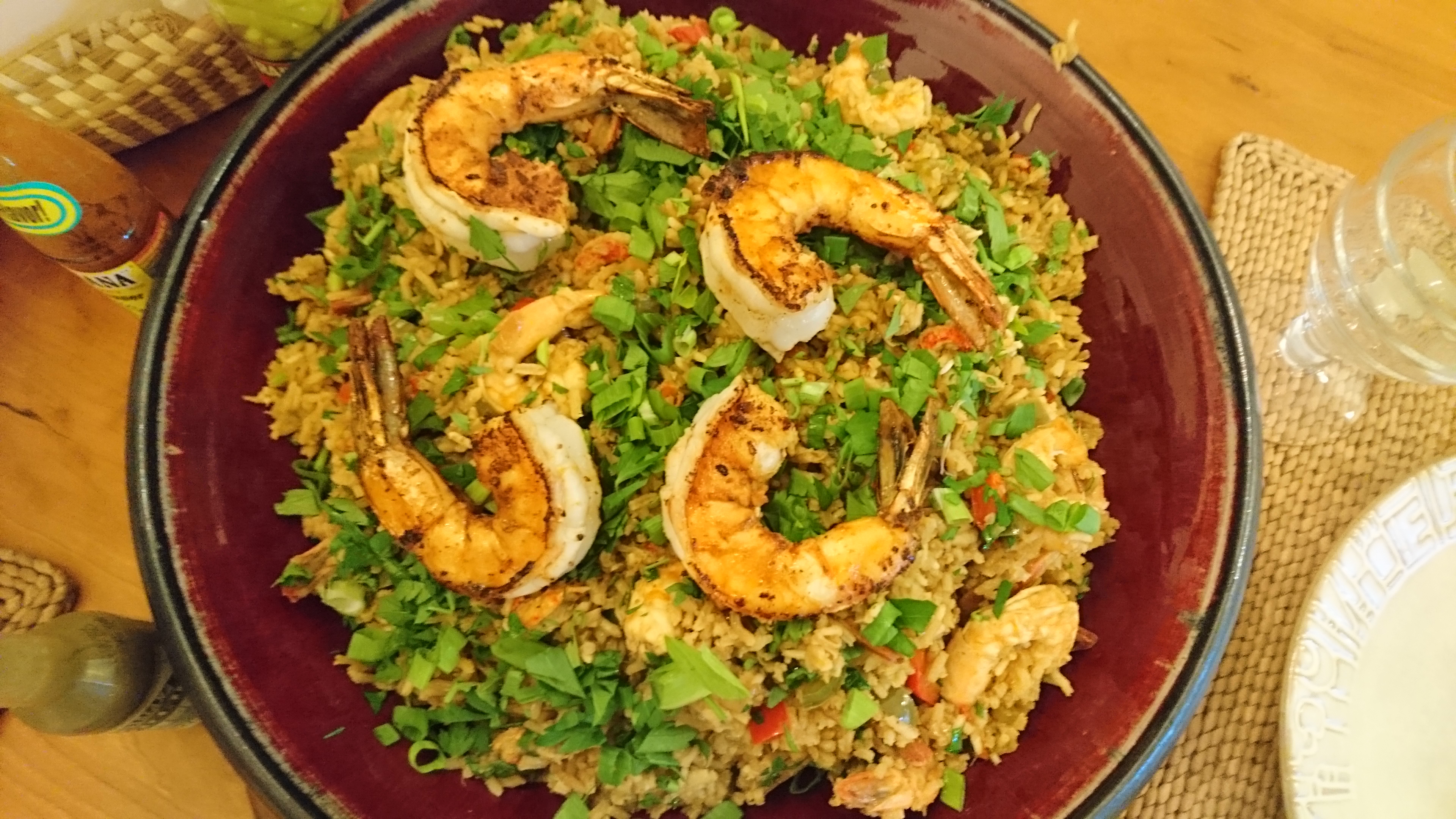 The result of all of this cooking was rich, dark flavor on the rice without much in the way of spices. That said, it wasn't as flavorful as I was expecting; I don't really feel like I got my 100-minutes-of-caramelizing worth. Not sure what I did wrong.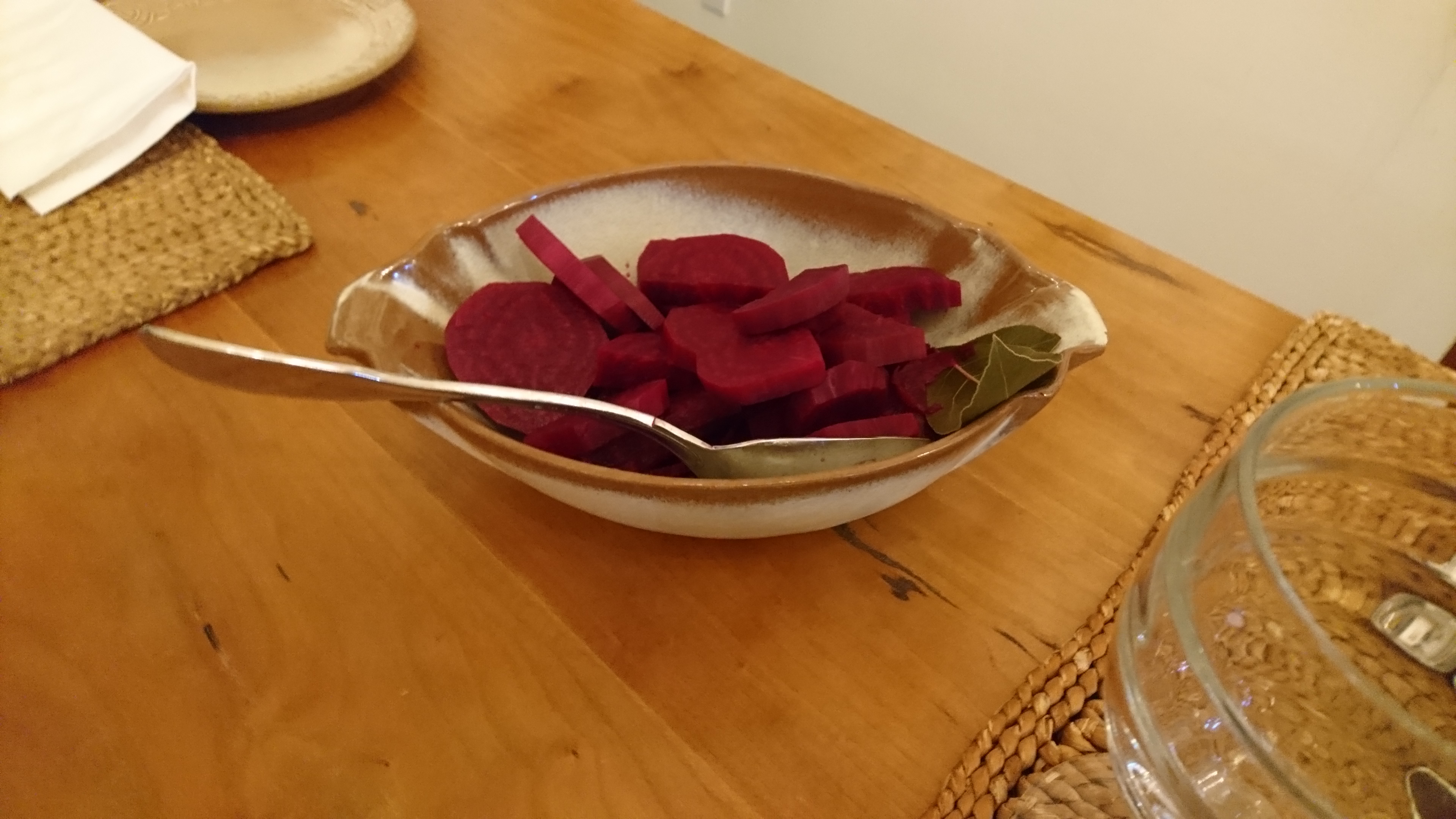 According to Martin, jambalaya is often served with some kind of homemade pickle, so I made a batch of pickled beets. As a distinctly Cajun touch, the pickles are seasoned with bay leaves and cane vinegar. Since I couldn't find Steen's Cane Vinegar in time, I used Philipino cane vinegar instead, which was a bit sharp; I expect the Steen's would have been better.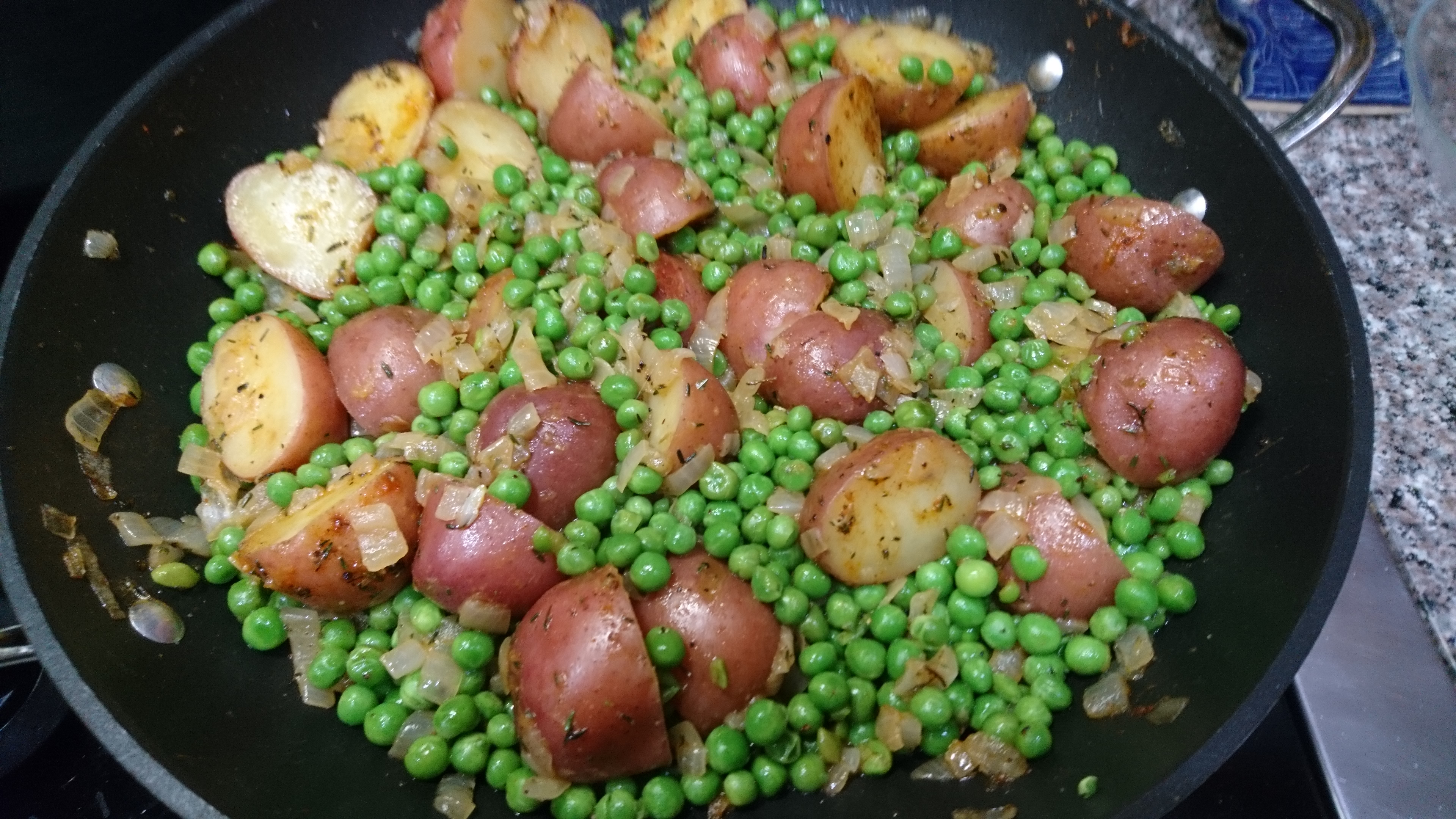 The recipe I'm most likely to repeat out of this dinner, though, was the simplest one, for a side dish of peas and potatoes. We wanted some kind of green vegetable with dinner, but were hampered by the fact that Cajuns apparently don't eat a wide variety of green veggies, and most they do eat are "summer" veggies for the rest of us, like zucchini. Hence the peas. These were unexpectedly delightful, so my adaptation of Martin's recipe follows.
Cajun peas-and-potatoes
2 Tbs vegetable oil
1 large onion, chopped fine, around 1.5 cups
1 lbs baby red potatoes
1 to 1.5 lbs good quality frozen green peas, or fresh peas in season
1/2 to 1 tsp salt, to taste
1 tsp dried thyme
1/8 to 1/2 tsp cayenne pepper
1/4 to 1/2 tsp ground black pepper
2-3 Tbs butter
Scrub and cut the red potatoes in halves or quarters depending on size. Dump the frozen peas into a collander to thaw while other ingredients cook.
Heat the oil in a large, deep pan over medium heat. Add the chopped onions and saute for 10 minutes, until translucent. Add in the potatoes, and stir around. Reduce heat to medium-low and cover, and cook for another 10 minutes, until the potatoes are partly cooked.
Uncover, and add the peas and seasonings, and stir. If the peas are still frozen, then turn up the heat for 2 minutes to thaw them before turning down to low again. Add a small splash (1-3 Tbs) of water if the mixture seems dry. Cover and cook for another 10-15 minutes, until the potatoes are completely done (check one with a fork).
(For the seasonings, add cayenne pepper according to your taste for spicy things. If adding very little of the cayenne, use the greater amount of black pepper).
Add the butter, and stir in until melted. Serve in a large bowl as a side dish. 4-8 portions, depending.