hannukkah craft fair at Leikam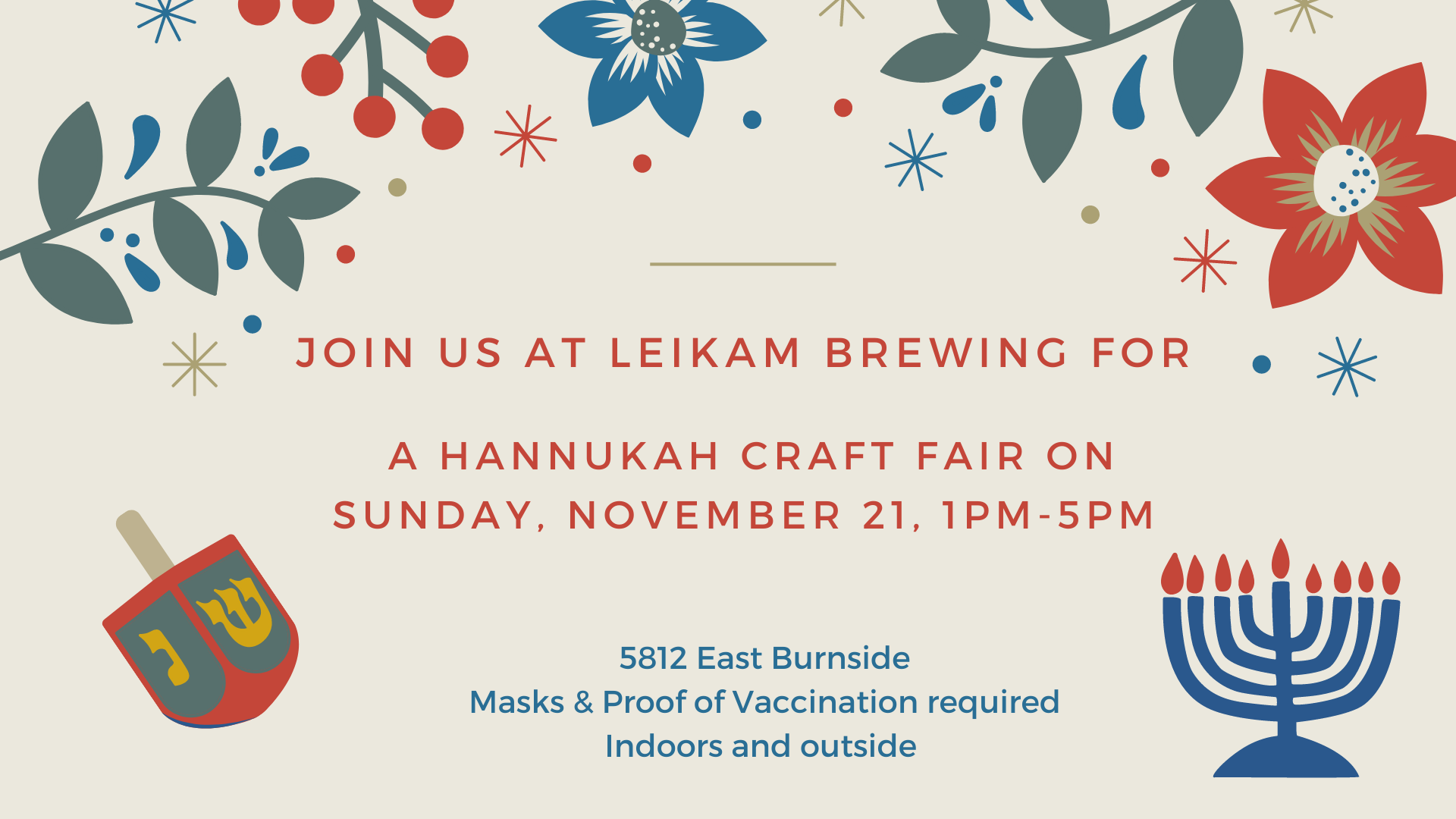 Looks like I am selling my pottery in person this year! Leikam Brewing in Portland -- our town's only kosher beer brewer -- will be hosting craft fairs for both Hanukkah and for Christmas. The first of these is on November 21st, in time for Hanukkah starting on Nov. 28th. The second fair will be on December 12th.
I'll have all of the items from my store and more with me, so it's a great time to pick up a handmade gift without paying shipping. I was hoping to have more Judaica to sell, but looks like a lot of that will be stuck in the kiln until after the sale.
See you on the 21st!
Hanukkah Craft Fair
Leikam Brewing
5812 East Burnside, Portland, OR
November 12, 1pm to 5pm