kitties and me at the ClayFolk show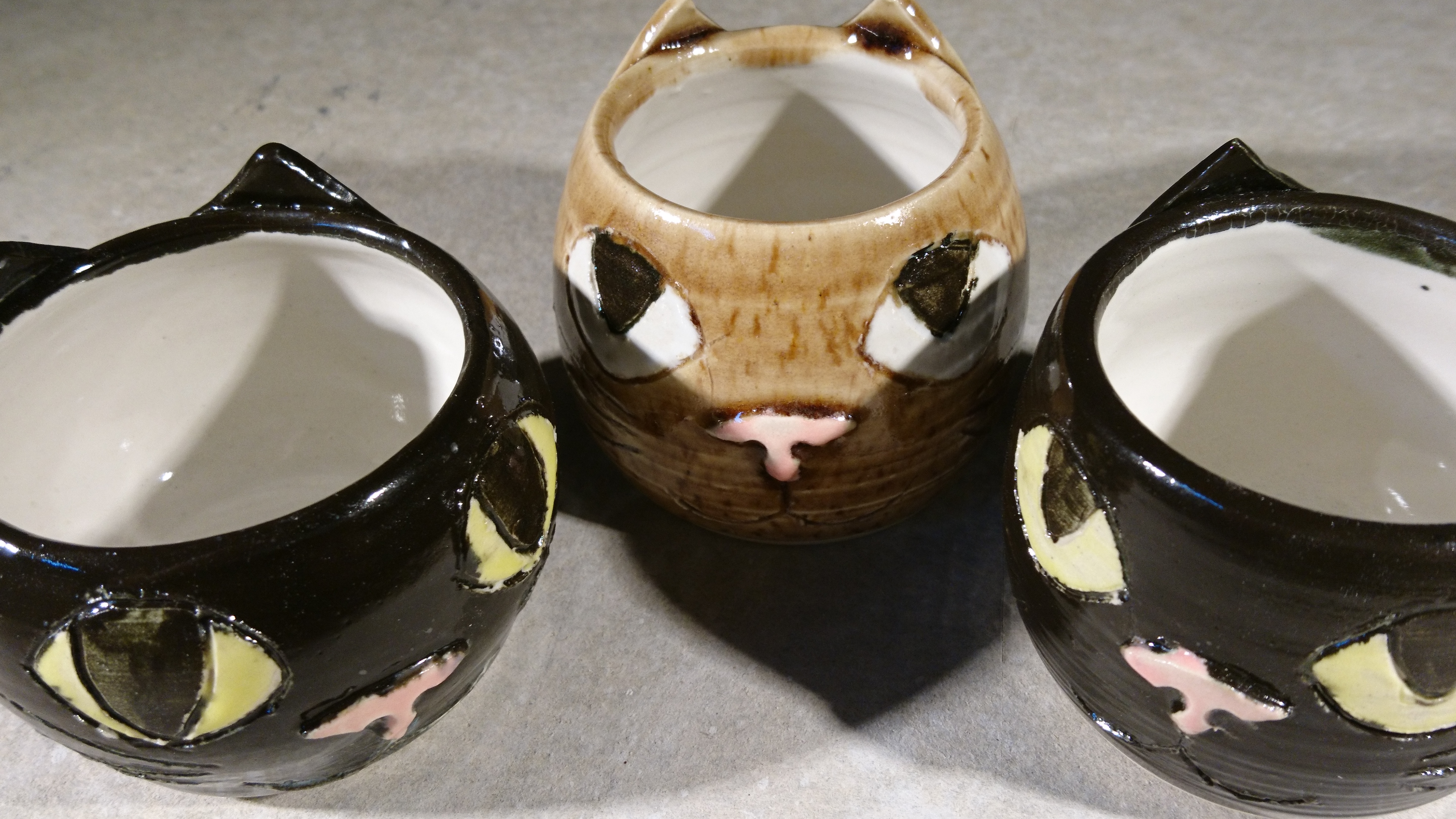 These Kitten Cups and I will be at the Clayfolk Show & Sale starting this Friday. There's only six little kitten cups, though, and five adult Cat Mugs, so if you want to secure one, make sure to be there Friday night!
FuzzyChef Pottery will have a set of shelves in the Group Booth at the show. If you want to find me, though, I'll probably be working the checkout line.
The ClayFolk Show & Sale is November 17, 18 and 19 at the Medford Armory in Southern Oregon.