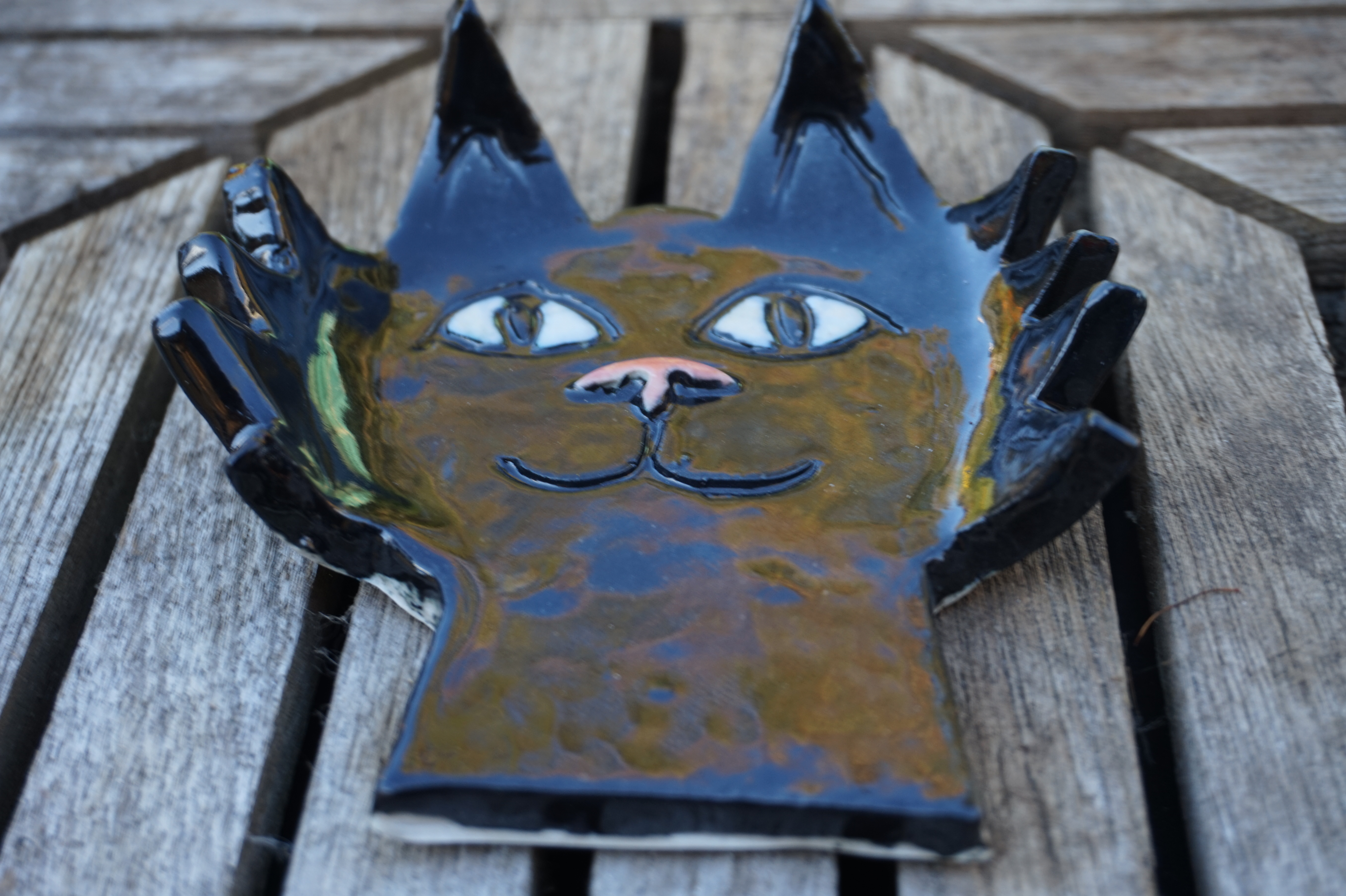 Meet the SpoonLu!
I like to cook, and that means that I also like making pottery for cooking. While I make many bits of "chefware", among the simplest, yet the most useful are spoonrests. I started out making sluggy spoonrests.
But, I wanted to make a special spoonrest as a gift for some friends. So I modeled it after their long-haired black cat, Lucifer. He's friendly, and wide enough for a ladle or spider. Of course, I made extras, and I have them for sale on my store.
Or, if you're in Portland, you can buy them this Sunday (Nov 21) at the Leikam Holiday Sale!
Leikam Brewing
5812 Burnside
Portland, OR
1pm-5pm Nov. 21