super-quick mexi-cal slaw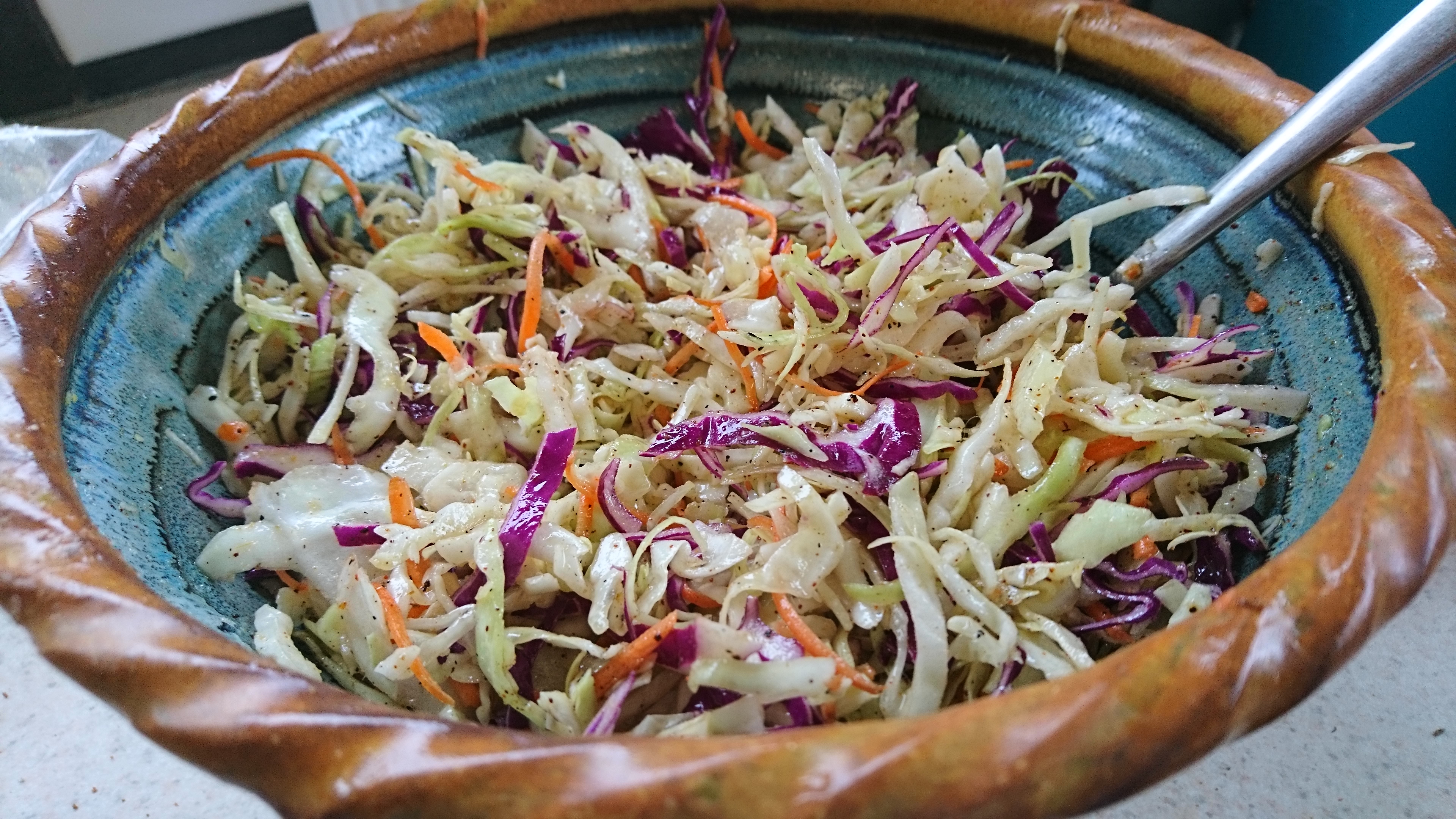 If, like me, you live on the West Coast (or in the Southwest), then you've been making a fair number of quesadillas and/or frozen tamales for your self-isolation menu. They help fill in on the days/nights when you just don't want to cook anymore (and they are kid-friendly).
But, let's face it, quesadillas aren't terribly nutritious. You need a side to go with them that provides lots of vitamins, but that takes no more effort than heading up a frozen tamale. Enter mexi-cal slaw, an quick and less spicy version of the curtido that accompanies every pupusa order you get from a Salvadorian food cart.
speedy mexi-cal slaw
1 lbs pre-shredded cole slaw mix, about 5 cups
2-3 Tbs juice from one lime
1-2 Tbs apple cider vinegar, enough to round out the lime juice to 1/4 cup total
3 Tbs neutral vegetable oil, such as corn or canola
1 tsp ground cumin
1/2 to 1 tsp ground chili peppers, such as Ancho or Poblano, or substitute chili powder mix (salt free)
1 1/2 tsp salt
Put the slaw mix in a large, non-reactive bowl (ceramic, glass, or steel). Put the lime juice, cider vinegar, oil, cumin, chili pepper. and salt in a measuring cup or small bowl. Whisk together, then pour over the slaw mix. Toss the slaw mix until uniformly coated.
Let sit on the counter for 15-20 minutes, or until your quesadillas are all made. Serve on the side.
Makes 4-6 servings. Keeps for 3-5 days in the fridge, although it's best the day you make it.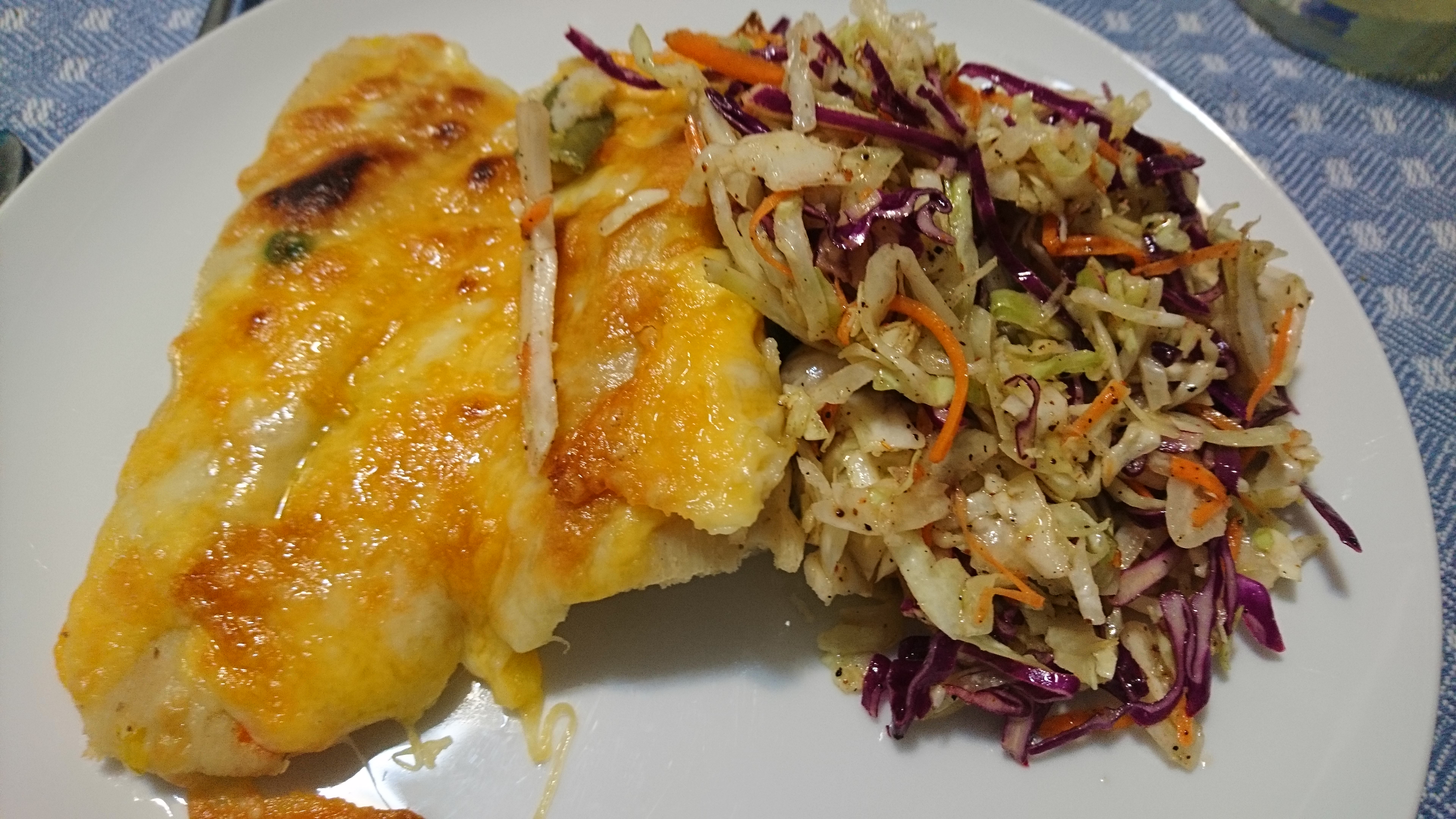 If you don't have, or want to buy, premade slaw mix, the following is an even better mix to make your own:
4 cups shredded/thin sliced green cabbage, from 1/4 to 1/3 head of cabbage
1 red bell pepper, sliced into thin slivers
1 large carrot, grated (around 3/4 cup)
1/2 large red onion, sliced thin and layers separated, around 3/4 cup
The important part here is to slice everything very thin, like 2-3mm, so that it marinates quickly.